Sutcliffe Chiropractic Center PA believes in maintaining a fee system that is fair and reasonable, that allows people to receive care for all budgets.

I have insurance
Your insurance plan may cover the care you need at our office. We accept:

Most health insurance plans, including Medicare
Auto accidents
Workers compensation
Personal injury
Our staff will verify and explain your benefits before you begin your care plan, at no charge.
I don't have insurance
For people who have little or no health insurance coverage and/or are seeking wellness care, flexible payment programs can be arranged. Our first priority is your health. We make every effort to create affordable payment terms that work for you.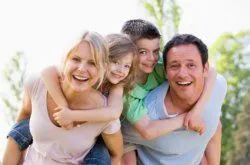 Family Plans
Our focus at Sutcliffe Chiropractic Center PA is to actively help you and your family in taking responsibility for your health and wellness
In an effort to make living a wellness lifestyle as easy and affordable as possible, we can create a customized family plan that is specific to you and your family.

Our philosophy:
Invest a little, save a lot...
At Sutcliffe Chiropractic Center PA we're very aware of the financial pressure many people are suffering from. That's exactly why we say the most cost-effective strategy for you and your family to remember is:
Your health is your greatest asset, the more of it you have the richer you are.
---
Learn more about our payment options. Contact us at 952-448-4222 or Email Us.